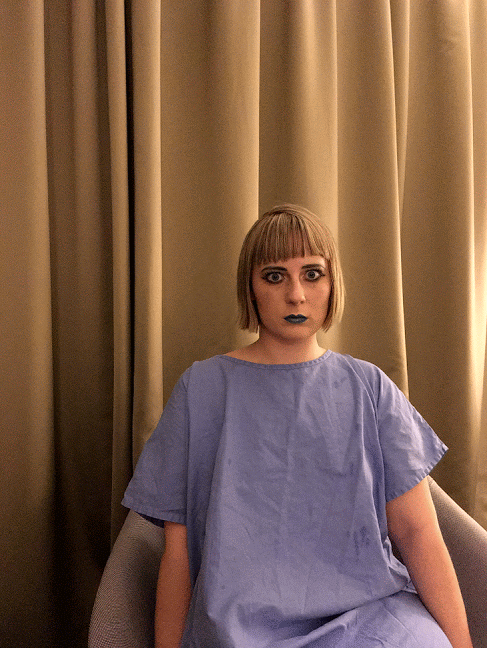 Sanatorium
A young woman spends a month taking the waters at a thermal water based rehabilitation facility in Budapest (an 'institution-deluxe'). On her return to London, she attempts to continue her recovery using an £80 inflatable blue Korean bathtub. The tub becomes a metaphor for the intrusion of disability: a trip-hazard, sat in the middle of an unsuitable room, slowly deflating & in constant danger of falling apart.
Moving between these contrasting spaces - bathtub to thermal pool, land to water, day to night - Sanatorium braids fragments of reportage, poetry, and found and posed image, to form an immersive exploration of the female disabled body. In the space between gravity and weightlessness, waking life and out-of-body experience, readers are invited to question if water is a means for rehabilitation, or if their narrator is simply dissolving...
Sanatorium will be published by Penned in the Margins in Spring 2020.
Sanatorium is funded by Arts Council England. For more information, including how you can apply for funding, visit www.artscouncil.org.uk